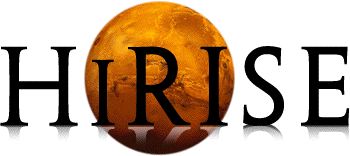 Matthew Chojnacki
HiRISE Associate Staff Scientist
---
~Contact~
---
~Research Interests~
I am a planetary geologist who has been involved with the exploration and scientific investigation of Mars using data returned from numerous spacecraft for the past decade. Here at the University of Arizona, I am Associate Staff Scientist working with the High Resolution Imaging Science Experiment (HiRISE) science team which is onboard the Mars Reconnaissance Orbiter (MRO). We provide mission support by processing new images and data analysis from HiRISE and other data sets in an attempt to better understand the red planet. Most recently I have joined the Origins Spectral Interpretation Resource Identification Security REgolith Explorer (OSIRIS-REx) mission to visit and return samples from the asteroid Bennu. There I provide mission planning support and photogrammetry processing with the mission's main camera system named OSIRIS-REx CAMera Suite (OCAMS).

Additionally, I am fortunate to have participated with several amazing NASA spacecraft instrument teams, with cameras onboard the Mars Odyssey (MO) satellite with Thermal Emission Imaging System (THEMIS), and the Mars Exploration Rovers (MER) with the Panoramic Camera (Pancam).

My recent research has focused on the geologic, morphologic, and climatic evolutions of Mars. I am particularly interested in:

Surface composition, thermal properties, and geology of planetary crusts
Thermophysical and spectral properties of the Martian surface
Remote and laboratory reflectance and emission spectroscopy
Aqueous alteration and weathering of planetary crusts
Aeolian transport and induration processes, dune dynamics and morphology
Terrestrial analog studies and comparative planetology

Current Research Grants and Projects:

2016 NASA Mars Data Analysis Program, The Distribution, Properties, and Implications of Ancient Bedforms on Mars: PI (2017-2021)
2016 NASA Mars Data Analysis Program, Characterization of Layered Deposits at the Valles Marineris Plateau from SHARAD, HiRISE, HRSC, and CRISM Multidisciplinary Approach: CoI (2017-2020)
2016 NASA Mars Data Analysis Program, Martian Dust Devil Tracks in HiRISE and CRISM: Albedos, Lifetimes, and Dust Deposition Rates: CoI (2017-2020)
2015 NASA OSIRIS-REx Image Processing Working Group (IPWG) photogrammetry scientist
2014 NASA Mars Data Analysis Program, Characterizing Global Sand Fluxes on Mars: PI (2015-2018)
2013 NASA Planetary Geology and Geophysics Program, Geologic Map of the Coprates Chasma (MTM -15057), Valles Marineris, Mars: Co-I (2015-2017)
2012 NASA Mars Data Analysis Program, Characterizing the Current Aeolian Transport Environment for Sediment in Greater Meridiani Planum: Co-I (2014-2016)
2012 NASA Mars Data Analysis Program, Recurring Slope Lineae (RSL) on Mars: Unofficial Collaborator (2014-2016)
High-Resolution Imaging Science Experiment, Mars Reconnaissance Orbiter Mission (3rd extended mission); Associate Staff Scientist and "Composition & Photometry" Science Theme Lead (2015-current); Photogrammetry and Image Processing Scientist
HiRISE Postdoctoral Research Associate (2013-2015)



---

~About HiRISE~

HiRISE is a high-resolution camera currently in orbit around Mars MRO since 2007. It is the most powerful one of its kind ever sent to another planet. Its high resolution (25 cm/pixel) allows us to see Mars like never before, and helps other missions choose a safe spot to land for future exploration. Stereo pairs allow construction of high-resolution digital terrain models.

HiRISE completed its primary science phase in November of 2008; we are now in an extended science mission. MRO continues to do reconnaissance of martian surface geology and provide landing site support for Mars Science Laboratory "Curiosity" and Mars Exploration Rover "Opportunity".

HiRISE for everyone:





The current time in UTC is:

Last updated: June 2013
This link kills spam.