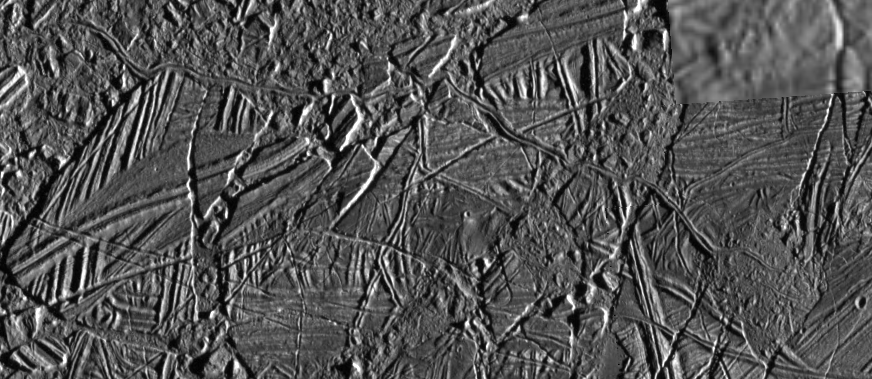 a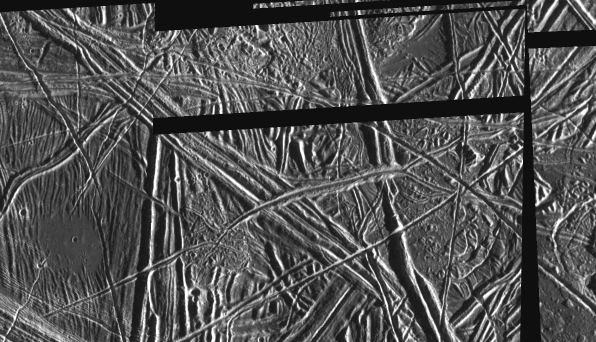 b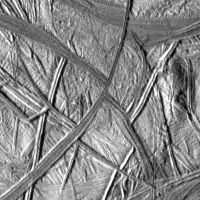 c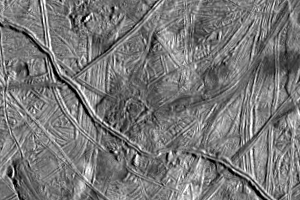 d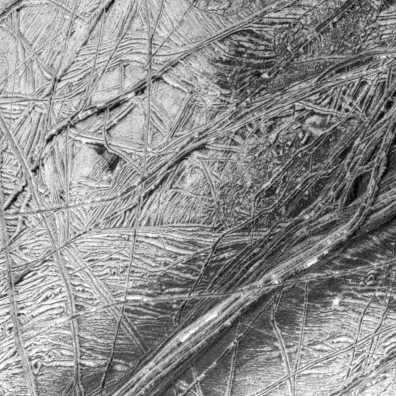 e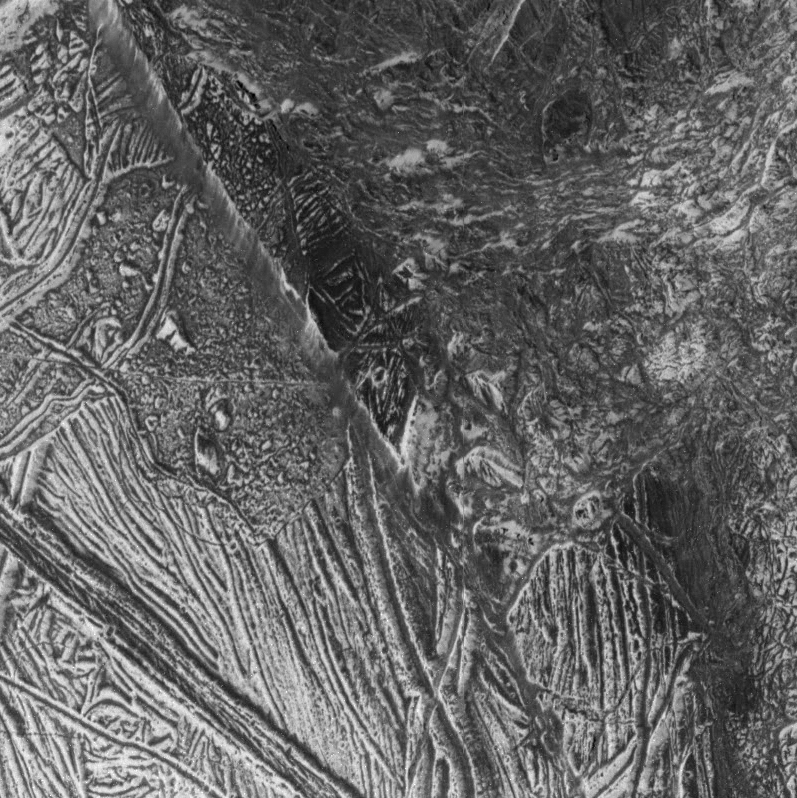 f
g
h
Figure 15: Examples of destruction of chaotic terrain by crack and ridge formation.
(a) This high resolution image of Conamara shows a relatively recent ridge wending its way around rafts and across matrix. In our model, this process is the beginning of erasure of a chaos area.
(b): A region near the equator and hundreds of km west of Conamara imaged during orbit E4 at 26 m/pixel is full of chaotic terrain that has been criss-crossed by subsequent cracks and ridges. (The mysterious dark patch at left may be a chaos-like feature with unusually smooth matrix.)
(c): The E17 extension of RegMap01 includes this example of chaotic terrain being cut up by ridges and tectonic bands.
(d-h): Additional examples of chaos areas that have been cut and partially obliterated by ridge-building.